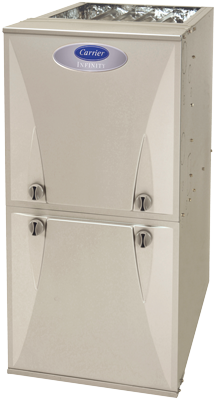 When it comes to difficulties with your heating system, there are a few guarantees. They won't go away on their own. Little problems will turn into big problems. Faulty equipment costs more to operate. At Conway Air Conditioning, we have a few guarantees of our own. Our trained professionals solve your problems quickly. We expertly handle big and little problems with all makes and models. We restore faulty equipment to peak condition to ensure efficient operation.
A Family Owned Heating Company in Conway
Family-owned and operated since the 1950s, we have a long history of dedicated service in Conway and across Conway, Myrtle Beach, Red Hill, Bucksport, Aynor, Forestbrook, Socastee, Carolina Forest, Loris, and Garden City, SC. We are pleased to handle the comfort needs of multiple generations of families, expanding our business through the complete satisfaction of our customers. When you're confronted with any disruption in temperature control, trust the problem solvers from Conway Air Conditioning.
Don't delay heating repairs!
Most often, malfunctions are caused by a lack of maintenance. Over time, dust accumulates, parts suffer from wear, and issues with adjustment, lubrication, and tightening impact performance.  No heat, insufficient heat, bad smells, annoying sounds, endless cycles, vibrations, and all sorts of common problems are easily fixed if addressed quickly. Thorough cleaning, adjustment, and replacement parts may be all that's needed to restore capacity, efficiency, and reliability. If neglected, these relatively minor issues will lead to more extensive and costly damage, possibly causing complete system failure.  
Don't wait. Contact Conway Air Conditioning for prompt and personalized attention. Drawing from years of hands-on experience, factory training, and product knowledge, our technicians analyze the system, pinpoint the main problem, and troubleshoot to ward off further difficulties. Our goal is to get your home back to comfortable as quickly as possible and keep it that way.
Stay safe and warm with professional heating repair service in Conway and surrounding areas!
Heating and cooling are responsible for a large portion of your household budget. Expenses rise when your heating unit isn't working properly or breaks down. As a Carrier Factory Authorized Dealer, Conway Air Conditioning lives up to high standards of excellence in every area of service. Know that we arrive on time, are prepared to manage the scope of the job, and complete the majority of repairs in one visit. We keep an orderly worksite, prevent damage, and clear away all debris.  
As a family business, we understand the challenges and importance of keeping a comfortable home. We are familiar with your concerns for time, budget, and safety. We answer with integrity, expertise, and reasonable rates. Our team of professionals works together, striving to be the last HVAC contractor you'll ever need. At Conway Air Conditioning, we've provided comfort to families for over sixty years.