---
Special Financing Offer!
In response to the need for an Easy to Use financing program for consumers during the COVID-19 pandemic and recovery, Carrier has teamed up with Wells Fargo to offer a special financing offer from April 4th to May 31st, 2020.
12 month special financing with approved credit available, as well as other promotions. Call Conway Air Conditioning at 843-248-4111 for details.
---
Option 1: Wells Fargo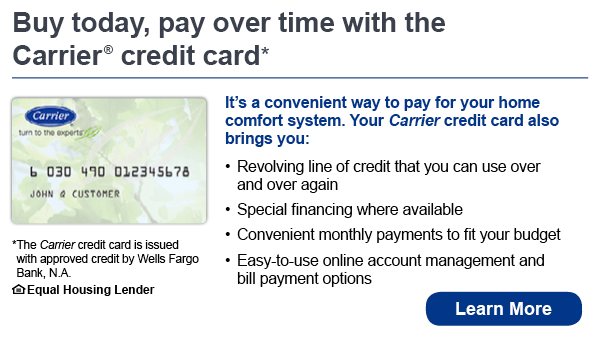 ---
Option 2: GreenSky Financing
---
Option 3: Microf Financing

Restore the Heating/Cooling Needs of the Consumer with an affordable monthly payment from Microf Financing. In partnership with Microf, we're committed to helping people get essential heating and cooling services.
Call us today at 843-248-4111 to learn more about our financing!