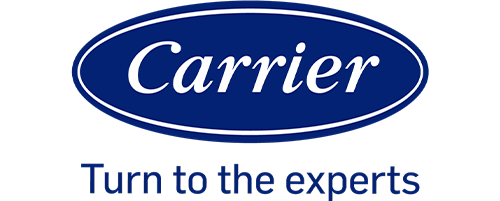 Living in the Conway area, air conditioning isn't an option or a luxury. Your cooling system is your defense against the brutal heat and humidity, your only hope for a good night's sleep, and your ticket to a relaxing weekend. Maintaining perfect temperatures and humidity levels can add up to a significant expense. In recent years, consumer demand for greater efficiency, quieter operational sounds, and more consistent performance have been met with innovations in design that take comfort to a whole new level.  
If you're considering an installation or upgrade of your outdated system, now is the perfect time. As a Carrier Factory Authorized Dealer, Conway Air Conditioning specializes in cooling solutions that raise the bar on convenience, energy savings, and precision control. Since first inventing the modern air conditioning over a hundred years ago, Carrier has continued to lead the field, and no one's even come close to catching up.
Superior products for your next A/C installation!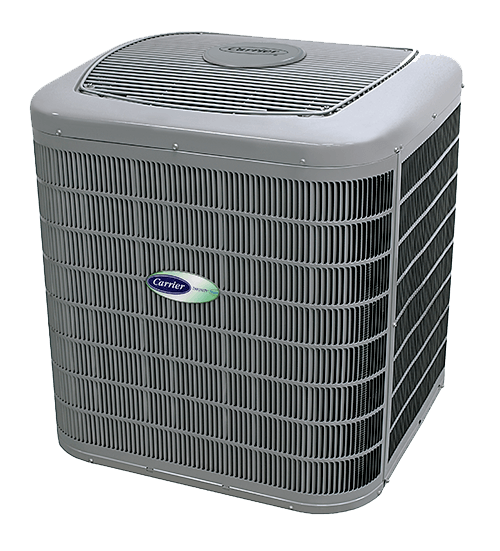 Through the Infinity, Performance, and Comfort Series, Carrier offers a broad choice of sizes, price ranges, and features, to meet every challenge your space, budget, and expectations present, including heat pumps and ductless air conditioners. When products in the Infinity line are combined with Infinity Control, these intelligent systems allow the customization of temperature, humidity, ventilation, fan speed, and air quality, all from a single device.  
Track your energy use history, get filter and maintenance notifications, and with WiFi capability, access the control from your smartphone, tablet, or computer. You can make adjustments while lying in bed, from your desk at work, or from just about anywhere in the world. This smart system conserves energy when you're away from home, creates perfect temperatures for your return, and keeps track of up to eight different family member's comfort preferences.  By continually adapting to changing conditions within the home, the Infinity system always operates at peak efficiency.
Even the highest quality cooling equipment will fail to achieve ideal efficiency, reliability, and service life if it is sized or installed improperly. When you leave your comfort in our capable hands, Conway Air Conditioning exceeds your expectations. Family-owned and operated, we continue to build on a reputation of quality that first begun in the 1950s.  
For safety and quality, air conditioning installation should be left in the hands of the professional team at Conway Air Conditioning!
Through exemplary customer service, unwavering professionalism, and unmatched expertise, our team delivers prompt, accurate, and rewarding installation of your new system. For on budget and on-time projects, contact Conway Air Conditioning. We've been providing comfort to families in Conway and across Conway, Myrtle Beach, Red Hill, Bucksport, Aynor, Forestbrook, Socastee, Carolina Forest, Loris, and Garden City, SC for over sixty years.