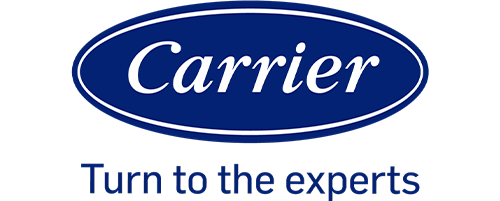 Whether you're looking to replace an outdated heating unit, or installing new, modern heating systems have little in common with those from just ten years ago. Improvements in design, innovations in technology, and consumer demand has transformed the way homeowners keep warm. Producing more heat for less fuel, these state-of-the-art alternatives are amazingly efficient, quiet, reliable, and offer features that will change your life.  
Installing Carrier Furnaces & Heating Systems
As a Carrier Factory Authorized Dealer, Conway Air Conditioning has the qualifications, factory training, and brand knowledge to bring you the most sophisticated and award-winning solutions to precise temperature control. Partnering quality equipment with expert workmanship ensures outstanding value and satisfaction from your investment.
Expert Heating Installation Throughout Conway, Myrtle Beach, Red Hill, Bucksport, Aynor, Forestbrook, Socastee, Carolina Forest, Loris, and Garden City, SC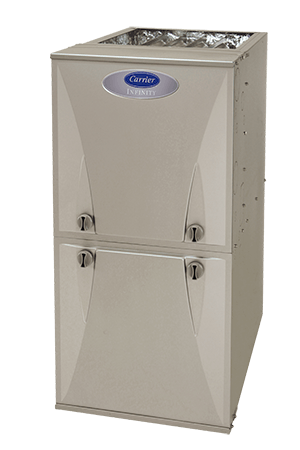 Contact Conway Air Conditioning for heating installation and experience the difference of breakthrough technology. Delivering near-total efficiency, the Carrier Infinity Series furnaces and heat pumps offer all the luxury you can imagine at lower operational costs. These intelligent and variable-speed systems automatically respond to changing conditions within the home, adapting operation to deliver the perfect amount of heating for the lowest possible energy draw.  
Since your home rarely, if ever, requires the unit to operate at full capacity, Carrier systems adjust in tiny one percent increments between 40% and 100% capacity. When paired with Infinity Control, these systems recognize when you're away from home, conserving energy, then bump temperatures at the perfect time to welcome you home. Track the history of your energy use, customize the look of the control unit to match your decor, get alerts for filter changes and maintenance needs, and customize preferences of up to eight different family members. You can even access temperature, humidity, ventilation, fan speed, air quality, and more, from your smartphone, tablet, or computer.
Depend on Conway Air Conditioning to keep you warm on those cold nights with a professional furnace or heat pump installation!
When it comes to staying comfortable, it's a whole new world. Conway Air Conditioning has the keys to your personalized and perfectly controlled indoor environment. As one of the oldest heating and cooling businesses in Conway, we are very familiar with local weather, energy costs, and heating requirements.  
Family-owned and operated, we recognize the importance of reliable, affordable, and enjoyable temperature control. There's a reason we're still around and continue to expand our list of satisfied clients in Conway and across Conway, Myrtle Beach, Red Hill, Bucksport, Aynor, Forestbrook, Socastee, Carolina Forest, Loris, and Garden City, SC. We do the job right from start to finish. Contact us at 843-350-0099. Conway Air Conditioning – providing comfort to families for over sixty years.